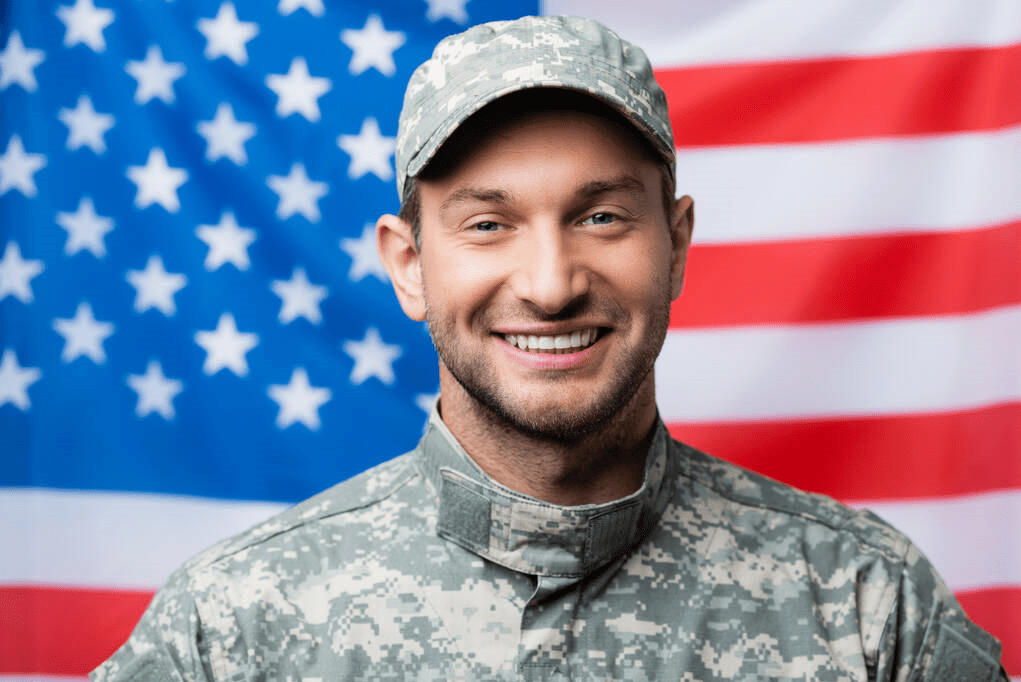 Model enables Veteran advocates, service providers, Veterans, and stakeholders to have a voice in identifying their community goals and work to resolve issues at the local level to improve service delivery for Veterans, Service members, and their families.
The MyVeteran Communities model enables Veteran advocates, service providers, Veterans, and stakeholders to have a voice in identifying their community goals and work to resolve issues at the local level to improve service delivery for Veterans, Service members, and their families.
Community involvement is key to the success of our MyVeteran Community transformation effort. As a result, VA and community leaders have begun participating more actively in community-based efforts to maximize the collective impact of local services, stakeholders, and federal/state agencies working together to improve Veteran outcomes.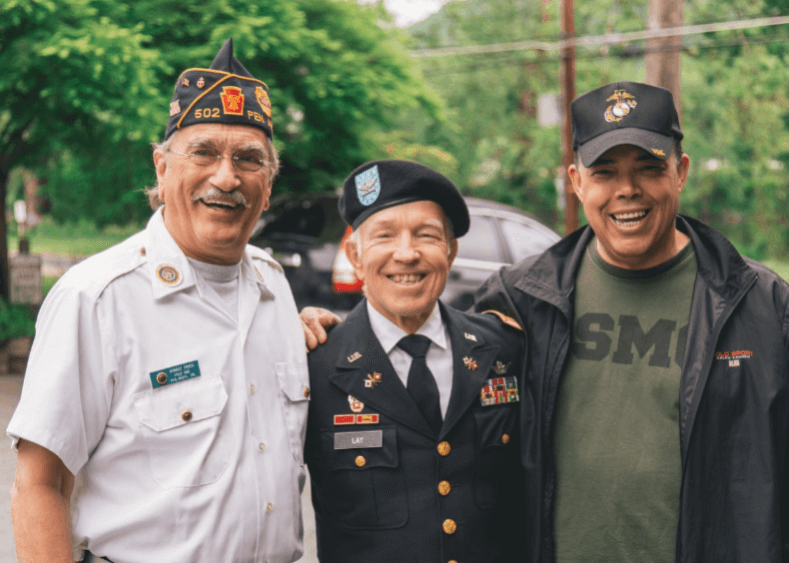 Vets Moving Forward is an annual event focusing on understanding the issues facing our veteran community and effectively collaborating with community veteran service providers to efficiently meet these needs in the best way possible to ensure a successful outcome. Guided by the principles outlined by the MyVA Community guidelines and the concept of collective impact, our goal of finding and serving our veteran community will be hugely successful.
Please plan on joining us for the next Vets Moving Forward in May 2023.  In the meantime, here are some resources that you can use throughout the year.
Disability Claim Assistance:
Improve support to Veterans, Service Members and their families by connecting regional Veterans service providers, resources, advocates and other stakeholders.
Be a national leader in serving Veterans.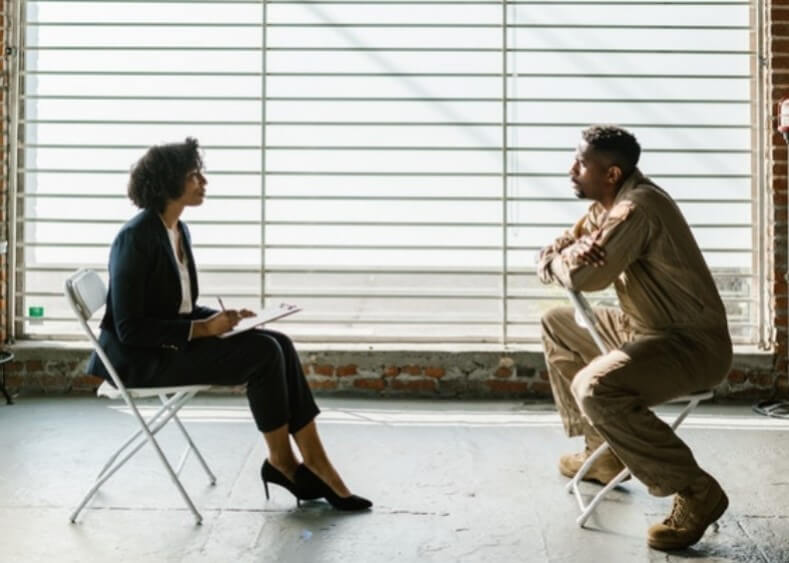 Identify and highlight/advertise resources around the region available to Veterans, transitioning Service Members and Families
Assist United Way of Greater Dayton with VetLink 211 initiative to identify and connect Veterans with resources

Regularly meet with strategic Veteran Service providers across region to share best practices via the Dayton Region Military Collaborative

Assist veterans in identifying and reaching the existing resources via regular listening sessions and communiques through Ohio Department of Veterans Services and the Veterans Administration.
Identify & facilitate forums where service providers can learn about each other in order to work together to enhance effectiveness and improve outcomes
Work with Ohio National Guard to add more service providers to Regional Inter-Service Family Assistance Committee meetings.

Promote cross function information sharing between service providers with similar missions and monitor flow/use to ensure to gap is uncovered
Facilitate feedback mechanisms for Veterans
Host listening sessions in every county of Region (identified in map) in order to gather Veterans' needs. Improve communication across the Veteran service community in the Region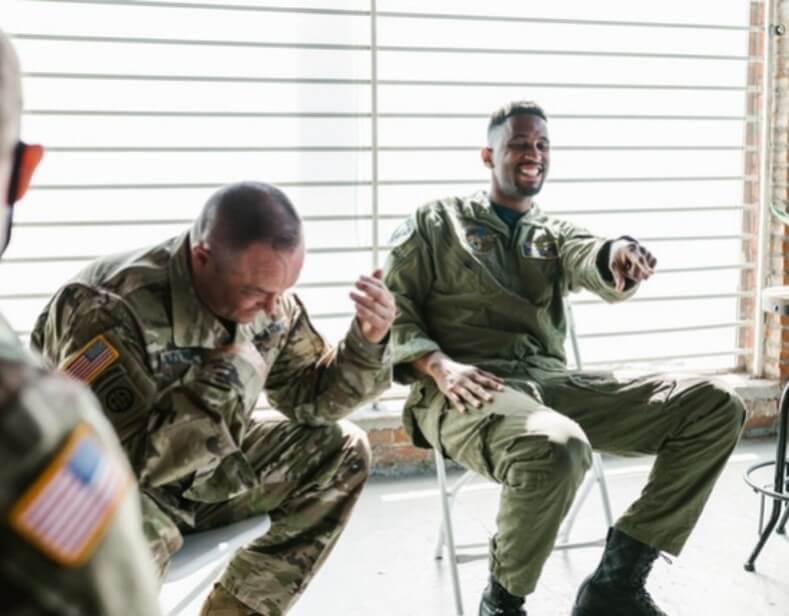 Greater Miami Valley myVeteran Community Board Guidance/Parameters
The Greater Miami Valley MyVeteran Community Board (herein referred to as "The Board") is not a VA committee or Advisory Board. The Board has been established by Dayton Region Community leaders in association with the VA and is Co-chaired and managed by community representatives.
The Board exists to support Veterans within the Region. The Board will create opportunities for community stakeholders to discuss Veteran issues, develop collaborative relationships with VA leadership and each other, and identify opportunities to improve the local Veteran experience.
The Board will act under the following parameters. The Board Co-chairs and members will work in collaboration with existing Veteran focused organizations in the community to improve Veteran outcomes through board meetings, public forums, and solutions development by leveraging networks and enhanced understandings of Veteran issues.
Co-Chairs and board members have no additional authorities by virtue of board membership. VA representatives on the Board function under the limitations outlined in their respective positions. The Board has no implicit or explicit authority to change the function and/or policies of any governmental or non-governmental entity. The Board is a forum for open communication and community engagement between board members and the Veteran stakeholder community.
The Board will promote and support opportunities to benefit Veterans and the community. The Board will capture meeting minutes and post them on the DRMC website to update the Region on progress. The Board will regularly post updates on their website for all Community Stakeholders.
The Board will have approximately 25-30 members from the Veterans Administration, Regional VA Offices, Education, Industry, Veteran Support Agencies and Veteran Community. Future members will be identified through current Board member recommendations. The length of open for as long as members would like to serve. The current list of Board Members is listed in the attachment. The following organizations will remain integral as permanent members of the Board: VA, Dayton Development Coalition (DRMC), Ohio Department of Veterans Services, Ohio Department of Job & Family Services, Aerospace Professional Development Center, and United Way.
The Board will meet every other month. Board meetings will be held at locations within the geographic boundaries of the Board to ensure issues related to specific counties and their resident veterans can be discussed/addressed. The Board will hold two public forums per year at locations and times most convenient to Veterans, families, community members and stakeholders. Public forums are inclusive of all stakeholders, service providers, Veterans, and other interested parties. Public forums will ideally be rotated among public venues within the geographic boundaries of The Board to ensure opportunity for maximum participation. Public forums will be advertised through multiple venues.
The Board members will provide logistical and administrative support as appropriate.
Any member who has served for any length of time (Active, Reserve or National Guard).
18 county region as defined on map in header of Charter document.