Terms and Conditions of Use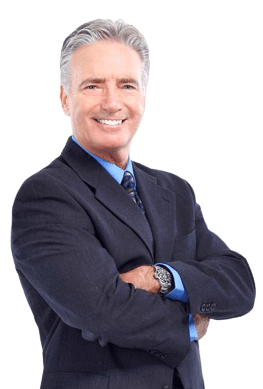 Please read these Terms and Conditions of Use before accessing or using this Website. You are bound by these terms and conditions.
By accessing this Website, you ("User") accept without limitation or quali­fication, and agree to be bound and abide by, the following terms and conditions (Terms of Use). The Strategic Ohio Council for Higher Education (SOCHE) may revise and update these Terms and Conditions of Use from time to time in its sole discretion. Your continued use of this Website following the posting of revised Terms of Use means that you accept and agree to any and all changes to the Terms of Use.
User Conduct
You may only use this Website for law­ful purposes and in accordance with these Terms and Conditions of Use.
You agree not to:
(i) use this Website in any manner that could disable, overbur­den, damage, or impair this Website, or interfere with any other use of this Website, including, but not lim­ited to, any user's ability to engage in real-time activities through this Website;
(ii) use any robot, spider or other automatic device, process or means to access this Website for any purpose, including to monitor or copy any of the material on this Website;
(iii) use any manual process to monitor or copy any of the mate­rial on this Website, or to engage in any other unauthorized purpose without the express prior written consent of SOCHE;
(iv) otherwise use any device, software or routine that interferes with the proper work­ing of this Website; or
(v) otherwise attempt to interfere with the proper working of this Website. You further understand and acknowledge that any unauthorized, anticompetitive or illegal use of the Website will be in violation of state and federal law, and you will be subject to criminal and civil penalties as a result.
Disclaimer of Warranty; Limitation of Liability
(A) user expressly agrees that use of the Website and any items or links downloaded or accessed through it is at user's sole risk. Neither SOCHE, its subsidiaries and affiliates nor any of their respective employees, agents, third party content providers or licensors warrant that the Website and access to the material contained within it will be uninterrupted or error free; nor do they make any warranty as to the results that may be obtained from use of the Website, or as to the accuracy, reliability or content of any information or service provided through the Website. SOCHE has not reviewed all of the sites linked to the Website and is not responsible for the contents of any off-site pages or any other sites linked to the Website.
(B) SOCHE's Website is provided on an "as is" basis without warranties of any kind, either express or implied, including, but not limited to, warranties of title or implied warranties of merchantability or fitness for a particular purpose, other than those warranties which are implied by and incapable of exclusion, restriction or modification under the laws applicable to this agreement. SOCHE makes no representation that materials on the Website are legally accessible from any particular location and access to them from territories where their contents are illegal is prohibited.
(C) under no circumstances shall SOCHE or any person or entity involved in creating, producing, or distributing SOCHE's Website content be liable for any direct, indirect, special, incidental or consequential damages, including, but not limited to loss of data or profit, arising out of the use, or the inability to use, the materials on the Website, even if SOCHE or a SOCHE authorized representative has been advised of the possibility of such damages. SOCHE also assumes no responsibility, and shall not be liable for, any damages to, or viruses that may infect, computer equipment or other property on account of access to, use of, or browsing on the Website or downloading of any materials, data, text, images, video, or audio from the Website. This disclaimer of liability applies to any damages or injury caused by any failure of performance, error, omission, interruption, deletion, defect, delay in operation or transmission, computer virus, communication line failure, theft or destruction or unauthorized access to, alteration of, or use of the Website, whether for breach of contract, tortious behavior, negligence, or under any other cause of action. User specifically acknowledges that SOCHE is not liable for the defamatory, offensive, or illegal conduct of third parties and that the risk of injury from the foregoing rests entirely with user. User hereby acknowledges that the provisions of this section shall apply to all content on the Website.
Indemnification
User agrees to defend, indemnify, and hold harmless SOCHE, its parent, subsidiaries and affiliates and their respective directors, officers, employees and agents from and against all claims and expenses, including attorneys' fees, arising out of the unauthorized use of SOCHE's Website by or on behalf of User.
Representations
By accessing, previewing, or otherwise using the Website in any manner, you represent and warrant that you have sufficient legal capacity to enter into these Terms, or if you lack such capacity (for instance, if you are a minor), that you have obtained parental or guardian consent to do so. You represent and warrant that you have read, understand, and agree to abide by these Terms and any applicable Additional Terms, and that you have read and understand the data collection and use practices set forth in the Privacy Policy.
Miscellaneous
(A) The copyright in all material provided on the Website is held by SOCHE, its subsidiaries and affiliates, or provided with permission from the copyright owner.
(B) The trademarks, service marks, and logos (the "Trademarks") used and displayed on this site are registered and unregistered Trademarks of SOCHE and others. Nothing on this site should be construed as granting, by implication, estoppel, or otherwise, any license or right to use any Trademark displayed on the site, without the written permission of the Trademark owner. The names "Strategic Ohio Council for Higher Education," "SOCHE," or the SOCHE logos may not be used in any way, including in advertising or publicity pertaining to distribution of materials on this site, without prior, written permission from SOCHE. SOCHE prohibits use of the SOCHE logo as a "hot" link to any SOCHE site unless establishment of such a link is approved in advance by SOCHE in writing.
Third Party Features
The Website may contain functionality that links to third party websites not owned or controlled by SOCHE, such as College and University websites, Higher Education and K-12 websites, Workforce Development websites such as Innovative Educators and CVENT, and Partner Organizations such as TEDxDayton, etc. The Platform may also rely on third-party cloud infrastructure providers such as AWS. You acknowledge that SOCHE is not responsible for such third-party services (and that each respective third-party service shall be governed by its own applicable terms and conditions). If you shall have any problems resulting from use of any third-party services, or if you suffer data loss or other losses as a result of problems with any other service providers or any third-party services, SOCHE will not be responsible unless the problem was the direct result of its actions.
Account Registration
To access and use the SOCHE Intern Website you must create an account. When creating an account or when you are added into an account by an entity you are engaged with (such as SOCHE) and creating your user profile, you may agree to:
(i) provide accurate and complete information,
(ii) maintain the confidentiality of your account and password,
(iii) agree to accept responsibility for any and all activities or actions that occur under the account, and (iv) immediately notify SOCHE in writing upon becoming aware of any security breach or unauthorized access or use of your account.
You are responsible for the activities of all users who access or use the Platform through your account and shall ensure that any such user will comply with the Terms herein. SOCHE may assume that any communication received from your account has been made by you. You will be solely responsible and liable for any losses, damages, liability, and expenses incurred by us or a third party, due to any unauthorized usage of the account by either you or any other user or third party on your behalf. SOCHE may suspend your account if we reasonably suspect that you or anyone on your behalf is using the account in a manner that violates these Terms.

You understand and agree that we may require you to provide information that may be used to confirm your identity and help ensure the security of your account. In the event that you lose access to an account or otherwise request information about an account, SOCHE reserves the right to request any verification deemed necessary before restoring access to or providing information about such account.

Privacy
While using the Platform, SOCHE may process information we receive from you and in connection with your use of the Platform. For more information on Riverside's data collection, practices, and instructions on how to exercise your rights, please refer to SOCHE's Privacy Policy, which is incorporated herein by reference.
Anonymous Information.
Notwithstanding any other provision of these Terms, we may collect and use anonymous Information relating to your use of the Platform, and disclose it for the purpose of providing, improving and publicizing programs and for other business purposes. "Anonymous Information" means information which does not enable identification of an individual, such as aggregated information. SOCHE owns all anonymous information collected or obtained by SOCHE.