Lunch & Learn: Supporting Academically At-Risk Adult Students in an Online Learning Environment
2023fri27jan12:00 pmfri1:00 pmLunch & Learn: Supporting Academically At-Risk Adult Students in an Online Learning EnvironmentVirtual Event | EVENT COMPLETE
Event Details

You're invited to join SOCHE for another virtual lunch and learn, entitled "Supporting Academically At-Risk Adult Students in an Online Learning Environment," on Friday, Jan. 27, beginning at 12 p.m. ET. The session will be presented by Dr. Jay M. Keehn, Dean of Student Services for Union Institute & University.

Adult students often have challenges that are unique to them. They are sandwiched between their children and an older generation that they may have to tend to. The demands on their time may be significant, as they may be preoccupied with a full-time job, and in the current economy, there may be a need to supplement with an additional part-time job.

While adult students may seem motivated to return to college, the academic work still may slip lower on a priority list. They may choose an online delivery model for the flexibility it offers. However, they may not be technologically savvy enough to navigate an online course. These factors can lead to the adult students becoming academically at-risk. Other potential risk factors include access to academic resources, health concerns, physical, emotional, and learning disabilities, and so on.

At this webinar, attendees will learn:
To identify unique characteristics of an adult student.
To recognize some factors that may contribute to determining whether a student is at-risk or not.
To distinguish some attributes of an online learning environment that may differ from the traditional learning setting.
Strategies for supporting academically at-risk adult students in an online learning environment.
As an added SOCHE membership benefit, personnel from member institutions receive complimentary registration for this lunch and learn. Personnel from non-member institutions will need to pay a nominal fee. You can review the SOCHE member list here.
Join us for a presentation that will define at-risk adult students and provide you with strategies for supporting them.
When: Friday, Jan. 27, at 12 p.m.
Where: SOCHE Zoom platform (link sent 24 hours prior to event)
Cost:
Personnel from SOCHE member schools: FREE
Personnel from NON-member schools/organizations: $10
Students: FREE
Registration Cancellation Policy
Questions? Contact Mindy Claggett at SOCHE
Registration closes on Tuesday, Jan. 24.
About the Presenter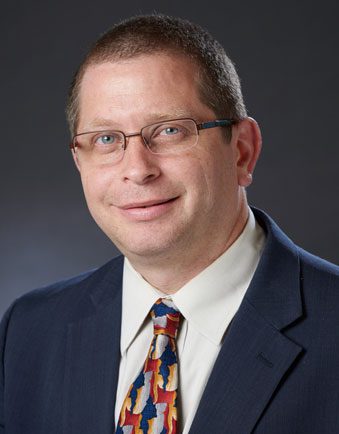 Jay M. Keehn, Ph.D.
Dean of Student Services
Union Institute & University
Dr. Jay M. Keehn is the Dean of Students and ADA Coordinator for Union Institute & University. Services within his purview include student advising, disability services, library, academic tutoring, career services, veteran's affairs, supplemental instruction, mental health counseling, probation and early alert system.
During his tenure at Union, Dr. Keehn also filled the roles of Faculty and Director of the Master's of Education program, as well as Executive Director of the Florida Academic Center. Additionally, he has served on seven doctoral dissertation committees. He has been with Union since 2005.
Dr. Keehn holds a Ph.D. in Educational Leadership with a specialization in Counseling, a M.Ed. in School Psychology, and a BA in Sociology. Dr. Keehn's research passion focuses on the sociology of education. He has presentation at several professional organizations' national conferences.
Time

(Friday) 12:00 pm - 1:00 pm