Lunch & Learn/Leadership Series: Creating Learning Opportunities Using Podcasts
2022thu13oct12:00 pmthu1:00 pmLunch & Learn/Leadership Series: Creating Learning Opportunities Using PodcastsVirtual Event | EVENT COMPLETED
Event Details

You're invited to join SOCHE for the second virtual lunch and learn of the year, entitled "Creating Learning Opportunities Using Podcasts," on Thursday, Oct. 13, beginning at 12 p.m. The session, which also is part of SOCHE's 2023 Leadership Development Program, will be presented by Carolyn Stoermer, Writing and Communications Specialist, and Jonathan Zemmer, Educational Technology Liaison, from Air Force Institute of Technology (AFIT).

Engaging, convenient, and diverse, podcasts continue to rank high as one of the most popular and educational forms of personal entertainment. Podcasts are seemingly innumerable, covering everything from mainstream academic topics like economics, history, psychology, philosophy, engineering, and math to more "popular" subjects like celebrity culture, sports, and comedy. In our quest to keep classrooms current and interesting, let's consider the integration of podcasts – as a teaching medium for instructors, a creative learning tool for students, or both!

In this discussion, Stoermer and Zemmer explore why, how, and when one might incorporate podcasts into the college classroom as well as potential challenges and pitfalls involved in implementation. They also identify existing applications for podcast management and creation. Participants will have the chance to ask questions and brainstorm practical ideas for how to use podcasts in their own teaching.

Participants will:
Better understand the educational potential of podcasts, both as a tool for student learning and as a mode of instruction.
Explore best practices and potential challenges of using podcasts within the higher ed classroom.
As an added SOCHE membership benefit, personnel from member institutions receive complimentary registration for this lunch and learn. Personnel from non-member institutions will need to pay a nominal fee. You can review the SOCHE member list here.
Participants in the 2023 SOCHE Leadership Development Program will automatically be registered for this event.
Join us to learn how integrating podcasts into your work can impact the students you serve.
When: Thursday, Oct. 13, at 12 p.m.
Where: SOCHE Zoom platform (link sent 24 hours prior to event)
Cost:
Personnel from SOCHE member schools: FREE
Personnel from NON-member schools/organizations: $10
Students: FREE
Questions? Contact Mindy Claggett at SOCHE
Registration for this event closes on Monday, Oct. 10.
About the Presenters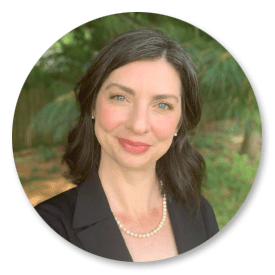 Carolyn Stoermer
Writing and Communications Specialist
Air Force Institute of Technology
Carolyn Stoermer facilitates the Center for Innovation in Education's new Writing Lab, which serves students, faculty, and staff at the U.S. Air Force Institute of Technology (AFIT). With over 13 years of full-time experience teaching writing, research, and literature courses, she understands the many challenges that educators and students face in higher education environments.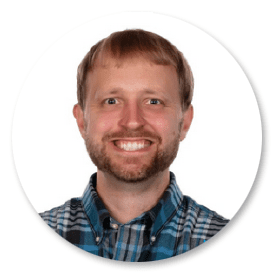 Jonathan Zemmer
Educational Technology Liaison
Air Force Institute of Technology
Jonathan Zemmer is an experienced technologist who enjoys partnering with faculty to utilize technology in a meaningful way. He is currently working on a doctorate with a research focus in education technology from Wright State University. Before joining AFIT, Jonathan worked in the Center for Teaching and Learning at Wright State University. He has published articles, presented at several national conferences, and received two international awards for his work in educational technology.
Time

(Thursday) 12:00 pm - 1:00 pm