2023 Library Conference Presenters, Panelists, and Moderators
Speaker and moderator list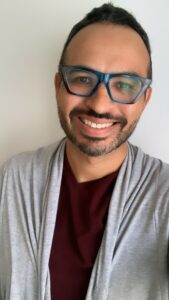 Reference Librarian
Sinclair Community College
Lajmar Anderson  is  a reference and instruction librarian at Sinclair Community College. In this role he serves as the liaison librarian for Liberal Arts and Social Sciences division, the on-location librarian for Sinclair's African American Male Initiative program, and as co-chair for the campus Sexuality and Gender Equity Committee.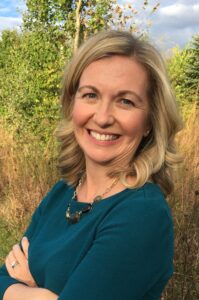 Director of Affordable Learning Initiatives
OhioLINK
Anna Bendo is the Director of Affordable Learning Initiatives at OhioLINK. In this role, Anna manages OhioLINK's initiatives to lower the cost of college for Ohio higher education students by assisting our member libraries and campuses in identifying strategies for Open and Affordable Learning textbook and course material adoption, and helping locate statewide shareable library materials as well as open educational resources that are no cost or lower cost to students. Anna has been in this role since July 2017. Before joining OhioLINK, Anna coordinated online student services at the statewide level including an online catalog of distance learning courses and degrees and wrote reports on the status of online and competency-based education in the state of Ohio.

Library Director & Principal Librarian
Miami University Regionals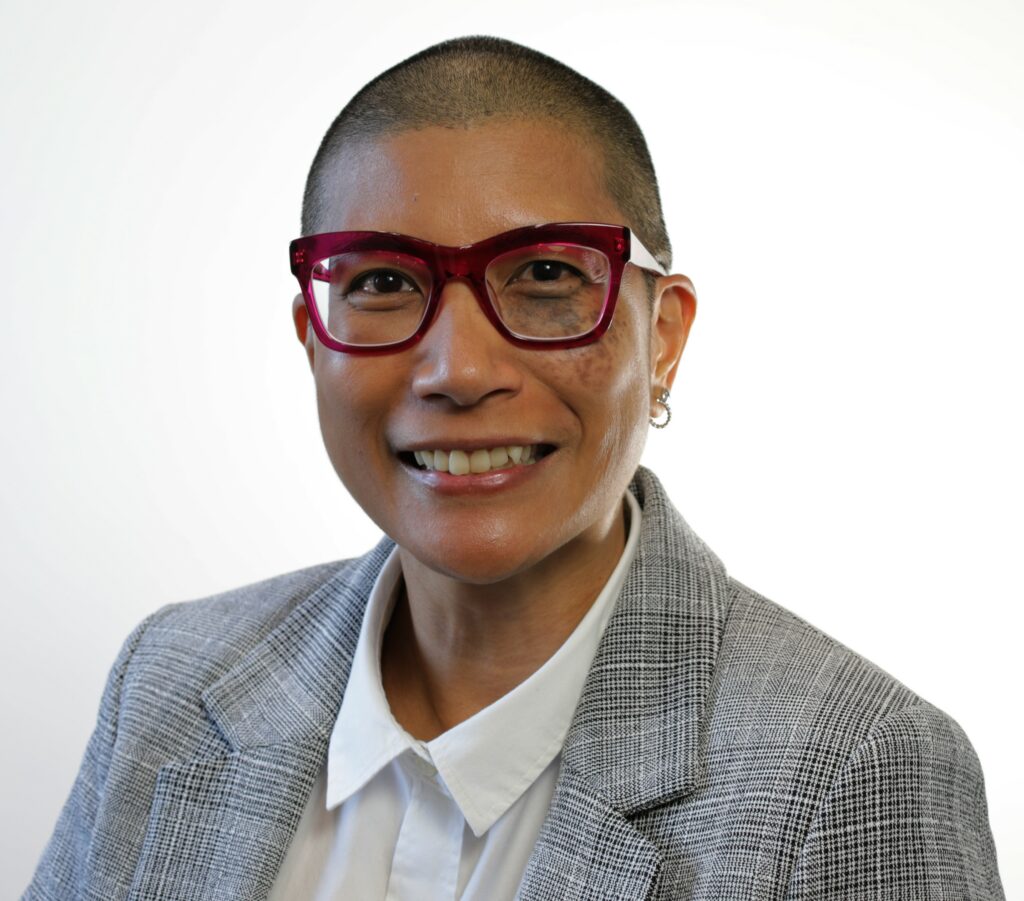 Associate Dean for Inclusive Excellence, Engagement, and Operations | Professor, Roesch Library
University of Dayton
Ione T. Damasco (they/them) is the Associate Dean for Inclusive Excellence, Engagement, and Operations for the University Libraries at the University of Dayton. In their role, they provide leadership, guidance, and support for anti-racist, diversity, equity, and inclusion initiatives as well as outreach and engagement efforts across the Libraries. They are committed to centering well-being and empathy as core leadership values, highlighting the experiences of marginalized groups in their scholarship, and using dialogue as a form of praxis to create greater understanding of different perspectives.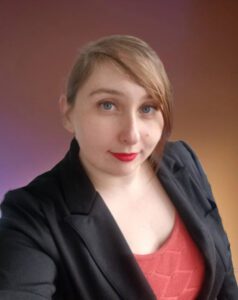 Circulation Coordinator, Johnnie Mae Berry Library
Cincinnati State Technical and Community College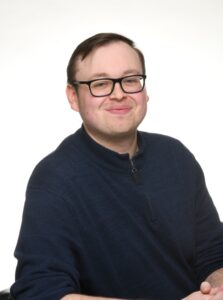 Student Success Librarian
University of Dayton
Zachary Lewis is the Student Success Librarian at Roesch Library, University of Dayton. He is the chair of UD's First-Generation Student Success Team. His responsibilities include identifying and supporting underserved and underrepresented student populations through frequent collaborations with offices across campus. He is a member of the library's Research, Instruction, Marketing and Outreach, and Diversity and Inclusion teams.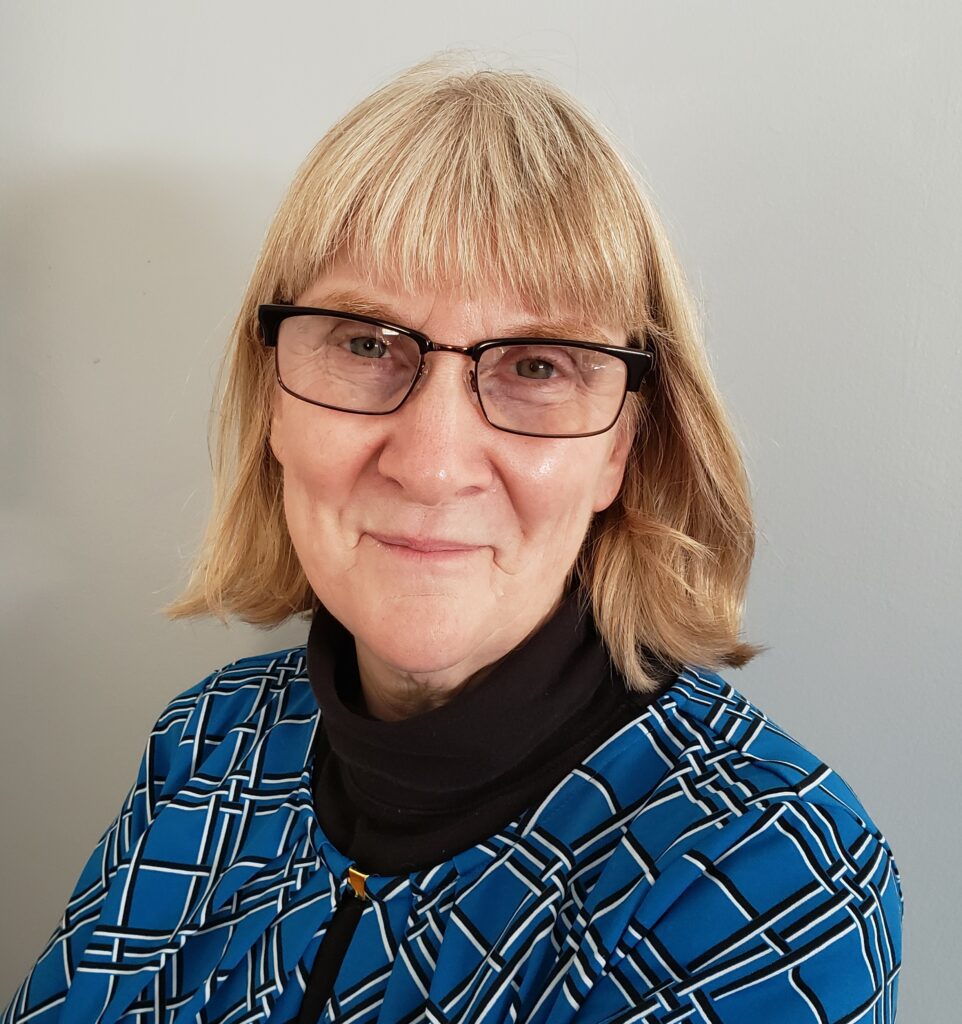 Student Success Librarian
Sinclair Community College
Sinclair's first Student Success Librarian, Julie McDaniel, has more than 30 years' experience in Ohio libraries ranging including reference, instruction, electronic resources, and administration.  Creating the position of Student Success Librarian has allowed her to see the role of college staff, beyond faculty,  in supporting student success and finding ways to connect library resources with the work being done by many units on campus.

Director, Thomas Library
Wittenberg University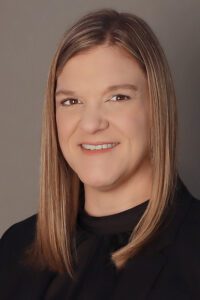 Executive Director
OhioLINK
The Executive Director of OhioLINK, Amy Pawlowski has over 20 years of experience in special, public, and academic libraries and library-related private industry, with expertise in library technology and the e-books/e-journals publishing ecosystem. Working with the library deans and directors on OhioLINK's Library Advisory Council and reporting to the Ohio Department of Higher Education, she is responsible for the organization's vision and directing strategic projects, and leads contract negotiations for scholarly electronic resources. Pawlowski previously served seven years as the Deputy Director at OhioLINK.
She is a frequent presenter at professional conferences and is active in a number of professional organizations. She also serves on advisory boards for EBSCO Books, Springer Nature, and the Cambridge University Press (North America). Pawlowski authored a chapter in No Shelf Required: E-books in Libraries.
Prior to joining OhioLINK, Amy managed web projects and e-resources for Cleveland Public Library and the CLEVNET consortium. She was the first Partner Services Manager at Rakuten Overdrive, Inc., a digital distributor library e-resources, and served as archivist for the world-renowned Cleveland Orchestra.
Pawlowski holds a Master's in Library and Information Science from Kent State University, and a master's degree in music performance from the University of Hartford.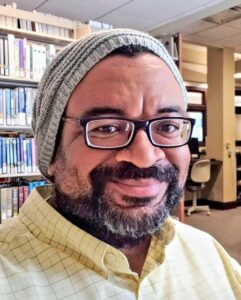 Associate Director of Operations, Science & Engineering Libraries
University of Cincinnati
Craig D. Person is the Associate Director of Operations for the Science & Engineering Libraries at the University of Cincinnati.  In this role, Craig coordinates and oversees the daily services of three science libraries, including staff and student supervision, frontline services for patrons, and facility concerns. 
Over the past 30 years, Craig has worked in a variety of library settings starting as a student worker his freshman year of college at the Salmon P. Chase Law Library at Northern Kentucky University. Since those early years, he has had the fortune of working in academic, specialty, and public libraries…with a primary focus on public services. 
Craig holds an Organizational Leadership, B.A. from Northern Kentucky University, along with training and certifications in leadership and in diversity, equity, inclusion, and access.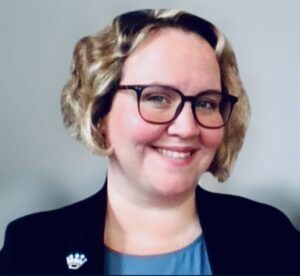 Library Director
Cincinnati State Technical and Community College
Crissy Ross is the Director of the Library at Cincinnati State Technical and Community College. She has worked in a variety of libraries in a variety of roles for 25 years. She is a social justice advocate and is passionate about weaving this work into her everyday practice.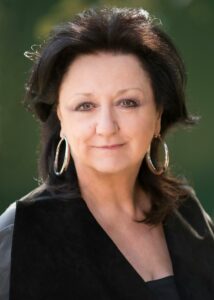 Author | Former ACRL president |  Former ALA president
Dr. Julie Todaro has been a librarian for 45+ with over 35+ years spent in academic libraries. Her higher education career has included Dean, academic library middle manager; training and consulting with all types and sizes of libraries in management and leadership areas; is a frequent presenter at conferences; and has been a graduate school educator with a focus on management of all types of libraries. In her role as an academic dean, she managed 170 employees throughout eleven campus libraries in 8 counties. These libraries have served higher education students (70k annually) as well as those co-enrolled as early college students (6-10k annually) and – during her tenure – Julie has overseen the design and construction of eight libraries as well as the renovation of numerous libraries. Julie was ACRL President 2007-2008; and ALA President 2016-2017. She is the author of several monographs including the 2020 Emergency Preparedness for Libraries, Bernan Press (2nd ed.); and the 2022 The Post Pandemic Library Handbook, Rowman & Littlefield Publishers, Inc.
Moving her institution to primarily online services in 48 hours in March of 2020, Julie oversaw all staff services and resources during the pandemic which involved both recent and new projects such as remodeling a campus library for a historic building campus, moving a Library department to another location, launching an online library within the school's LMS as well as new collaboration and partnerships with other college services. During this time; however, Library Services continued to hire librarians and classified employees, maintained college level (online with some in-person) services and extensive existing and new communication, and continued all Library employee, orientation, training and continuing education. "New normal" open hours were offered at three regional locations began in Spring 2021 and all campus Library locations resumed with mostly open hours by summer/fall of '21.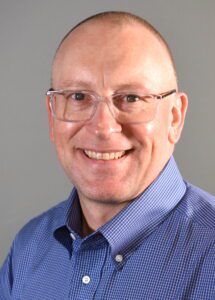 Director of the Library
Wilmington College
Michael Wells became Library Director at Wilmington College in June 2022. Prior to this role, he served briefly as the Assistant Library Director at Wilmington Public Library, and before that was the Library Director/Copyright Officer at Thomas More University. He has also worked as the Systems Librarian at Northern Kentucky University, the Library/IT Director at the Cincinnati College of Mortuary Science, and as the Manager of the Center for Information Management at Miami University (Ohio).

He is a graduate of Kent State University with a Master of Library and Information Science (MLIS) degree, and is a summa cum laude graduate of Capital University with a Bachelor of Arts. In 2017, he was the winner of the EBSCO Charleston Conference Scholarship, and was also nominated that year for the Frederick G. Kilgour Award for research in libraries and information technology.

Mike is a husband and father of three children, an avid amateur radio operator, and a fly fisherman in his spare time. In May 2022, Mike was elected to serve as a Commissioner on the South Lebanon (Ohio) City Charter Commission.