Lunch and Learn: Trauma-Responsive Practices for Students on Probation
2022wed21sep12:00 pmwed1:00 pmLunch and Learn: Trauma-Responsive Practices for Students on ProbationVirtual Event | EVENT COMPLETE
Event Details
* REGISTRATION FOR THIS EVENT IS FULL. THANK YOU FOR YOUR INTEREST! *
You're invited to join SOCHE for the first virtual lunch and learn of the 2022-23 year, entitled "Trauma-Responsive Practices for Students on Probation," on Wednesday, Sept. 21, beginning at 12 p.m. The session will be presented by Michael B. Key, Academic Progress Coordinator, and Elecia V. Spain, Director of Access and Retention Services, at Clark State College.
Academic probation and dismissal processes are often driven by shame-and-blame felt by the students, who see interventions as punishments instead of opportunities. While probation and dismissal are measured by grade point averages, they actually are indicators that a student has limited access to the skills required for learning: failure, vulnerability, seeking help, and uncertainty. Sources of limited access could be any mixture of emotional, social, cognitive, physical, and economic factors.
A trauma-responsive organization understands that limited access is inherently traumatizing and must respond by viewing the student as a whole person, in order to bridge any gaps in access. This could include state and local funds, tech rentals, flexible ways to attend class (due to lack of transportation), emotional services, etc.
It is well-documented how trauma impacts not just the brain but the entire body, often causing individuals to create maladaptive behaviors to survive the moment but not thrive in the long term. Organizations and programs must adopt trauma-informed language to minimize retraumatization.
Webinar participants will:
Understand the troubled history of academic probation and intervention
Develop a trauma-responsive vocabulary that aligns with the large body of trauma literature.
Identify points of trauma and retraumatization that exist both inside and outside the organization.
Apply trauma-responsive practices to existing approaches to academic intervention.
As an added SOCHE membership benefit, personnel from member institutions receive complimentary registration for this lunch and learn. Personnel from non-member institutions will need to pay a nominal fee. You can review the SOCHE member list here.
Join us in exploring a newly proposed academic intervention program that seeks to use trauma-responsive practices to help create communities of need and a culture of growth and healing.
When: Wednesday, Sept. 21, at 12 p.m.
Where: SOCHE Zoom platform (link sent 24 hours prior to event)
Cost:
Personnel from SOCHE member schools: FREE
Personnel from NON-member schools/organizations: $10
Students: FREE
Questions? Contact Mindy Claggett at SOCHE
About the Presenters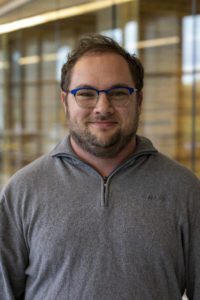 Michael B. Key
Academic Progress Coordinator
Clark State College
Michael B. Key (he/they) is an Academic Progress Coordinator at Clark State College. He has over ten years of experience in student support, two literature degrees, and is working on his EdD in Organizational Leadership. Michael has particular experience in supporting students on academic probation (especially men), social-emotional learning, trauma-responsive practices, and holistic coaching for student wellbeing. He is excited to partner with colleagues seeking to create organizational change that supports all members of an educational community.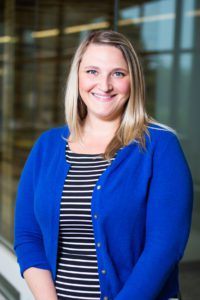 Elecia V. Spain
Director of Access and Retention Services
Clark State College
Elecia V. Spain (she/her) is the Director of Access and Retention Services at Clark State College. She has been working with people with disabilities for twelve years and has nine years of experience working in higher education. She is passionate about writing policies and providing services for students that mitigate barriers to them accessing education. She feels strongly about providing personalized support and attention to students whenever possible. The Academic Engagement Program is a long-time goal of Elecia's and she is excited to bring it to fruition.
Time

(Wednesday) 12:00 pm - 1:00 pm