LUNCH & LEARN - Time Management: Take Time to Manage Your Time
2024tue13feb12:00 pmtue1:00 pmLUNCH & LEARN - Time Management: Take Time to Manage Your TimeVirtual Event | REGISTRATION OPEN
Event Details

You are invited to join SOCHE for a virtual lunch and learn entitled "Time Management: Take Time to Manage Your Time," on Tuesday, Feb. 13, beginning at 12 p.m. ET. The session will be presented by Roger Fulk, Workforce Success Specialist at Edison State Community College and Professor Emeritus at Wright State University.

Managing your time is one of the keys to becoming an efficient and productive worker. Time management is an important personal and professional tool and skill.

Have you ever thought of this regarding time management? You do not actually manage your time, but you manage the events in your life in relation to time. In a day, we have 24 hours, 1,440 minutes, or 86,400 seconds—how you use that time depends on your skills in planning. Time is like money—it must be protected, budgeted, and valued.

Studies have shown that persons who practice good time management techniques often find that they:
Are more productive
Have more energy for things they need to accomplish
Feel less stressed
Have more free time to do the things they want
Relate more positively to others
Feel better about themselves
Webinar participants will learn:
To explain the need and benefits for good time management skills
To discuss the various techniques used to develop good time management skills
To have participants share what works best for them
To complete hands-on time management activities
Join us for this opportunity to learn various time management techniques to implement in our daily lives. Registration for this event will close Sunday, Feb. 11. Click here to register now.
When: Tuesday, Feb. 13, at 12 p.m. ET
Where: SOCHE Zoom platform (link sent 24 hours prior to event)
Cost:
Personnel from SOCHE member schools: $5
Personnel from NON-member schools/organizations: $10
Students: FREE
Questions? Contact Mindy Claggett at SOCHE
Registration Cancellation Policy
Registration for this event closes on Sunday, Feb. 11.
About the Presenter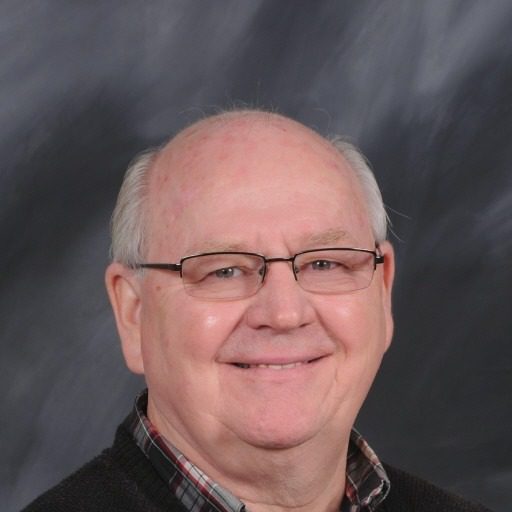 H. Roger Fulk
Workforce Success Specialist, Center for Workforce Development & Work-Based Learning
Edison State Community College
Professor Emeritus, Wright State University
Roger Fulk holds the rank of Full Professor Emeritus at Wright State University, where he served as the Department Director and Professor for the Office Information Systems Program. He currently is employed at Edison State Community College in the Center for Workforce Development & Work-Based Learning as an Workforce Success Specialist and also serves as an Adjunct Professor.
Roger is a Certified Etiquette Trainer/Presenter, a Certified Proofreader, a Microsoft Office Specialist, a Google Educator, and a Certified Employment Coach. His community service activities include serving on the Board of Directors for the Mercy Mission House and a former Board Member of the Alpha Center. Roger also is a member of the Wilson Health Foundation Board. And he is also active in the Wilson Health Auxiliary, where he serves as Chair of the Scholarship Committee.
He is a graduate of Bowling Green State University, Ohio University, and Shawnee State University and is a graduate of South Webster HS. His awards include being name the National Business Teacher of the Year, Ohio Business Teacher of the Year, Business Professionals of America Hall of Fame, and South Webster HS Hall of Honor. He was also named as one of the Top 10 College Educators in Ohio by Ohio Magazine.
Roger and his wife, Vicki, a retired business teacher from Sidney HS, reside in Sidney. They are the parents of three daughters—Kati, Sara, and Emily, who also are in the education field. They are grandparents to a one-year old granddaughter—Gracie Jo.
Time

(Tuesday) 12:00 pm - 1:00 pm