Lunch and Learn: Practical Methods to Promote Well-Being in the Classroom
2023thu13apr12:00 pmthu1:00 pmLunch and Learn: Practical Methods to Promote Well-Being in the ClassroomVirtual Event | EVENT COMPLETE
Event Details

You're invited to join SOCHE for another virtual lunch and learn, entitled "Practical Methods to Promote Well-Being in the Classroom," on Thursday, April 13, beginning at 12 p.m. ET. The session will be presented by Dr. Amanda Hinson-Enslin, assistant professor of Population and Public Health Sciences at Wright State University's Boonshoft School of Medicine.

Burnout, disengagement, and technology fatigue are on the rise among college students. Student obligations, such as family care, work, multiple classes, and maintaining engagement in their courses is a challenge and can be stressful, which can impact student learning outcomes. The well-being of our students is being stretched. However, providing a well-designed course with effective communication and a supportive environment allows students to tend to obligations, as well as maintain their engagement in your course(s).

In this session, you will be provided practical solutions to incorporate into your courses that promote well-being through inclusive design, proactive communication, and embedded support. This session will include examples of how to incorporate course design principles that promote well-being, such as setting up comprehensive communication policies, effectively using pronouns, and developing a diverse and inclusive classroom environment. We also will discuss and provide examples of proactive communication, such as sharing with students when you are having a difficult time, listening when students share that they are having a difficult time, and learner engagement with outreach office hours (reverse office hours). Lastly, we will discuss ways of embedding support through course design and delivery that accommodate all students by allowing some asynchronous assignments and incorporating different formats of assignment deliverables beyond uploading documents.

We will talk about integrating well-being moments and other elements that help students maintain their mental health and limit technology fatigue. Attendees will also have opportunities to practice and discuss their experiences in preventing student burnout, disengagement, and technological fatigue, and promoting well-being.

At this webinar, attendees will be able to:
Employ inclusive course design principles to create engaging and empathetic courses.
Utilize tools such as well-being moments and reverse office hours to engage directly with students.
Describe methods of proactive communication that they can implement within their courses.
As an added SOCHE membership benefit, personnel from member institutions receive complimentary registration for this lunch and learn. Personnel from non-member institutions will need to pay a nominal fee. You can review the SOCHE member list here.
When: Thursday, April 13 at 12 p.m. ET
Where: SOCHE Zoom platform (link sent 24 hours prior to event)
Cost:
Personnel from SOCHE member schools: FREE
Personnel from NON-member schools/organizations: $10
Students: FREE
Questions? Contact Mindy Claggett at SOCHE
Registration Cancellation Policy
Registration for this event closes on Monday, April 10.
About the Presenters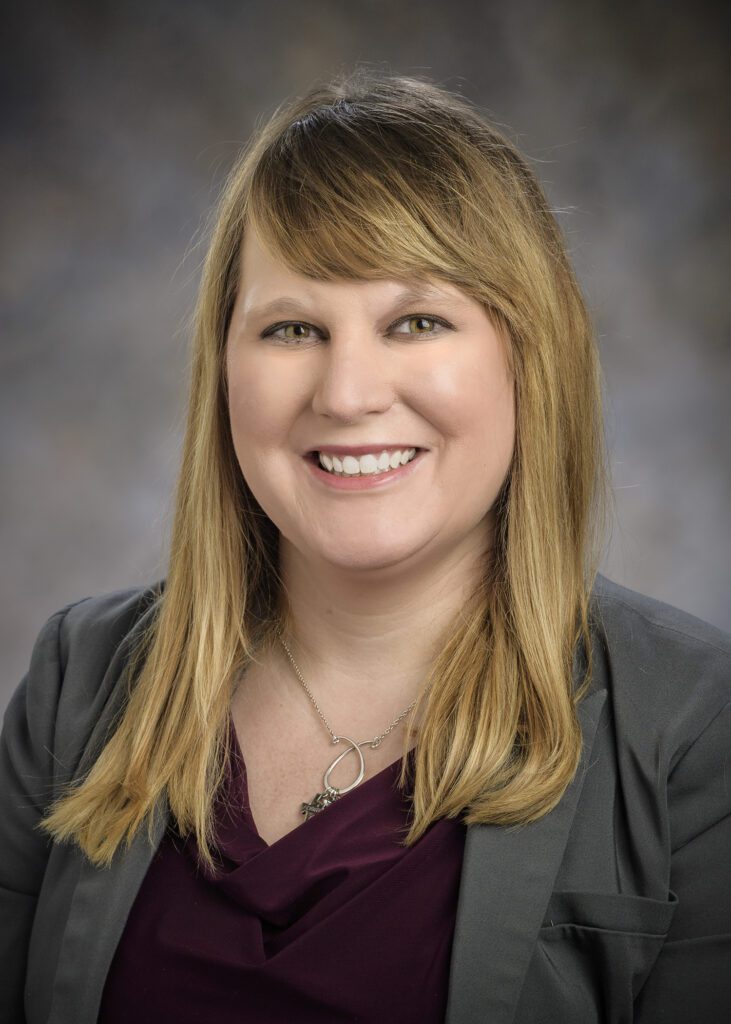 Amanda Hinson-Enslin, Ph.D., MPH
Assistant Professor, Population and Public Health Sciences, Boonshoft School of Medicine
Wright State University
Dr. Amanda Hinson-Enslin is an assistant professor at Wright State University's Boonshoft School of Medicine in the Department of Population and Public Health Sciences. She has a decade of experience teaching undergraduate and graduate students in a variety of teaching formats. In her classes, she advocates for student well-being and mental health. She incorporates well-being moments and elements that promote mental health into the class experience for students. Some of her research focuses on substance use and mental health outcomes among underserved populations. She also serves as a board member of the Mental Health Recover Board of Clark, Greene, and Madison Counties, which provides pathways to mental health and addiction services.
Time

(Thursday) 12:00 pm - 1:00 pm