LUNCH & LEARN - Neurodiverse Faculty and Students: Creating an Empathetic Learning Environment
2023wed13sep12:00 pmwed1:00 pmLUNCH & LEARN - Neurodiverse Faculty and Students: Creating an Empathetic Learning EnvironmentVirtual Event | EVENT COMPLETE
Event Details

You're invited to join SOCHE for another virtual lunch and learn, entitled "Neurodiverse Faculty and Students: Creating an Empathetic Learning Environment," on Wednesday, Sept. 13, beginning at 12 p.m. ET. The session will be presented by Dr. Daniel Bell and Dr. Kelly Renner from Franklin University.

Ohio schools at all levels include individuals with hidden disabilities. An invisible disability is "a physical, mental or neurological condition that is not visible from the outside, yet can limit or challenge a person's movements, senses, or activities." (Invisible Disabilities Association, 2023).

Due to false perceptions and negative stereotypes because they "look normal," these neurodiverse individuals often are identified as problematic underachievers. Left misidentified, individuals with hidden disabilities face a lifetime of low expectations and poor grades, and later are overlooked for promotions. Research shows that an understanding of the challenges neurodiverse people face, plus a nurturing and caring environment, can create positive outcomes (Austin & Pisano, 2017).

Our webinar will discuss this situation from two different perspectives. Dr. Bell will share experiences and the impact of life in academia from primary school to a professor's perspective with a hidden disability. Additionally, Dr. Renner will provide insights from a clinical perspective, including the benefits of creating a caring, nurturing environment with positive outcomes for students and educators.

From this webinar, attendees will be able to:
Identify individuals with hidden disabilities and better understand their academic challenges.
Provide educators with methods to create caring, nurturing environments for students with hidden disabilities to succeed in their learning environments academically.
Promote an inclusive learning environment where all individuals are considered valuable participants.
Registration for this event closes on Sunday, Sept. 10. Click here to register now.
Works Cited
Austin, R. D., & Pisano, G. P. (2017, May – June). Neurodiversity as a Competitive Advantage, Why you should embrace it in your workforce . Harvard Business Review, pp. 96-103.
Invisible Disabilities Association. (2023, June 20). What is an invisible disability? Retrieved from Invisible Disabilities Organization: https://invisibledisabilities.org
When: Wednesday, Sept. 13, at 12 p.m. ET
Where: SOCHE Zoom platform (link sent at least 24 hours prior to event)
Cost:
Personnel from SOCHE member schools: $5
Personnel from NON-member schools/organizations: $10
Students: FREE
Questions? Contact Mindy Claggett at SOCHE
Registration Cancellation Policy
Registration for this event closes on Sunday, Sept. 10.
About the Presenters
Daniel Bell, Ph.D., MBA
Professor and Program Chair for Interactive Media Design
Franklin University
Daniel Bell, Ph.D., MBA, is a Professor and Program Chair for the Interactive Media Design degree at Franklin University, where he has worked for over 20 years and held positions as Instructional Designer and Program Chair. Before Franklin, Dr. Bell worked at the University of Chicago, Webster University, and the University of Kansas, teaching design courses and conducting design-related research. Dr. Bell has written and participated in several grants, including the U.S. Dept of Commerce Advanced Technology Program, pioneering artificial intelligence to create an adaptive learning support system. Dr. Bell's interest in Neurodiversity originated from his experiences as a student and teacher diagnosed with a neurological disability. This motivated him to find ways to ensure that hidden disabilities are better understood.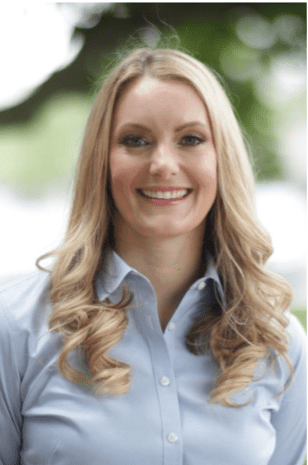 Kelly B. Renner, Ph.D., LPC
Program Chair, Psychology and Social Sciences
Franklin University
Kelly B. Renner, Ph.D., LPC is the Program Chair of Psychology and Social Sciences at Franklin University. During her tenure at Franklin University, Dr. Renner has held a variety of positions including the Assistant Director and then the Director of the Student Learning Center, as well as Lead Faculty and Assistant Dean, Curriculum. She has enjoyed teaching at Franklin University since 2012, and was a 2014 Teaching Excellence Award recipient, as well as the 2019 Inaugural Faculty Fellow. Prior to working full-time at Franklin University, Dr. Renner spent four years working in community mental health as a clinician. Her caseload included clients at various stages of the life span battling addictions, depression, anxiety, and personality disorders, as well as coping with all forms of abuse. Dr. Renner's research interests, speaking engagements, professional presentations, and publications are on the topics of burnout, motivation, and team building.
Time

(Wednesday) 12:00 pm - 1:00 pm