2023 SOCHE-OVEC Veterans Workshop Presenters, Panelists, and Moderators
Speaker and moderator list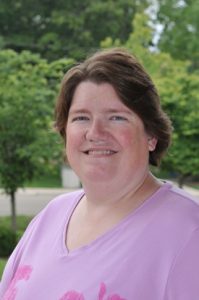 Assistant Director, Access & Disability Services, Office of Learning Resources
University of Dayton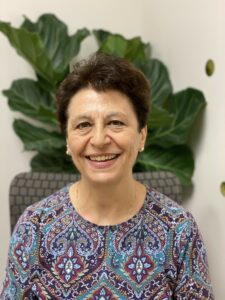 President
Strategic Ohio Council for Higher Education
Cassie Barlow joined SOCHE as the Director of Aerospace Professional Development in 2017. She was named Chief Operating Officer in 2018, then was chosen as interim President in 2018. The SOCHE Board of Trustees confirmed her selection as SOCHE's newest President in June 2019.


Cassie was born and raised in Buffalo, NY and is an avid Bills fan. Cassie is an active volunteer on several different boards across the Dayton community. After traversing the world for 26 years in the Air Force, Cassie has chosen Dayton as her home and the Workforce Development area as her passion.


In the APDC she works with companies across the region helping them find the workforce they need as well as helping to build pathways to in-demand jobs. She also works with job seekers helping them find their niche. Cassie has a special focus on Veterans needs across our region and State. Cassie is an adjunct in the Organizational Leadership Department at Wright State and in her spare time loves spending time with her husband and daughter or reading a good book.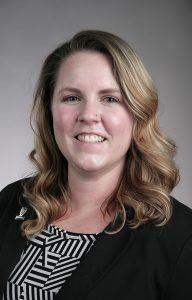 Coordinator, Military Service Center | School Certifying Official
University of Toledo
Dana Bower is the Military Service Center Coordinator for The University of Toledo. She has worked with military connected students in higher education as a School Certifying Official since 2019.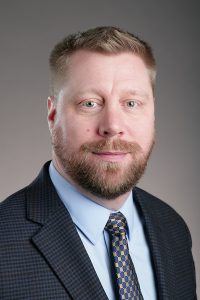 Director of Military & Veteran Affairs
University of Toledo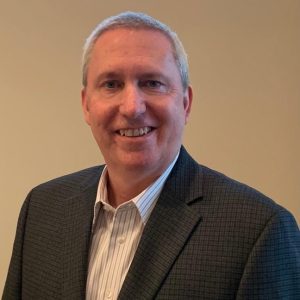 Vice President, Strategy & University Engagement
National Veterans Leadership Foundation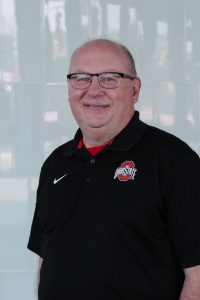 Director, Veterans Transition and Services
Ohio State University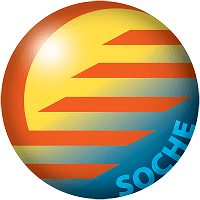 Advisor ‐ Prior Learning Assessment Specialist
Owens Community College
Greg Gilbert is in his first year as the Prior Learning Assessment (PLA) Specialist with the Office of Advising at Owens Community College. In addition to working veterans, he works with adult learners and returning students to Owens who have been away from the college/university setting. Prior to Owens, he was in athletic administration for 20+years at the University of Findlay, mainly dealing with academics, compliance, eligibility and transfers. Before entering into athletic administration, he was an assistant football coach for 15 years at the University of Akron, University of Toledo, University of Findlay and Walsh University. He has a bachelor's degree from the University of Akron and a masters degree from the University of Toledo.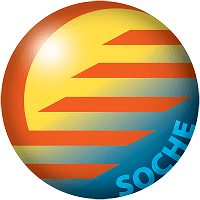 Director, Disability Support Services and Military Services
Stark State College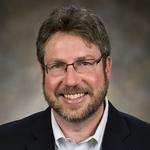 Director of the Veteran and Military Center
Wright State University
Seth Gordon has been an Ohio resident since 1996, when he moved from New England to attend Antioch College. He has close to twenty years experience working in higher education with expertise in enrollment management, college counseling, graduate recruitment, and student affairs.  His specialty is working with non-traditional and adult students. It has been his honor to serve as the inaugural Director of Wright State University's Veteran and Military Center, founded in 2013, earning local and national recognition.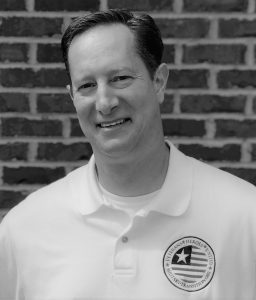 Founder
Military-Transition.org
Brian Niswander is the Founder of Military-Transition.org, an organization that uses data analytics to assist military members with their transition back into civilian life. He started Military-Transition.org after identifying a need for data driven solutions which enable the transition and reintegration process. His organization also shares data insights to assist military spouses with employment related challenges. Brian was an Air Force intelligence officer and he now provides 'transition intelligence' to educate and empower military families. His work has been featured in numerous publications, TV, radio, blogs and podcast interviews. His background includes analytics and supply chain management positions with the consumer goods industry, along with management, strategic planning, and marketing in public and private organizations. Brian received his BS from the US Air Force Academy and his MBA from the University of Notre Dame.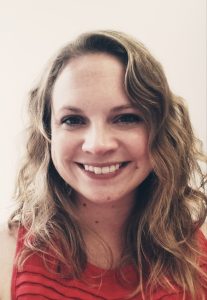 University Registrar
Muskingum University
Heather Pritchard is the University Registrar at Muskingum University. Heather started at Muskingum in 2012 as the Assistant Registrar and became Registrar in fall of 2021. As Assistant Registrar, Heather was responsible for evaluating all credit coming into the university, including Military Credit. Muskingum University has a passion for awarding credit and being flexible for all students with prior learning. Heather holds a Bachelor of Science from the University of Akron and a Master of Arts in Organizational Leadership from Malone University. She is also a member of AACRAO and OACRAO.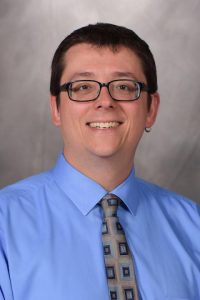 Executive Director of the Center for Adult and Veteran Services
Kent State University 
Joshua Rider is the Executive Director of the Center for Adult and Veteran Services (CAVS). His supervisory portfolio includes:
Leading all functions of the CAVS office
Creating federal and state GI Bill® compliance and education initiatives for all university campuses
Developing multi-year strategic plans for the Division of Student Affairs and regional campus engagement
Heading committees and working groups for increasing inter-divisional efficiencies
A two-time Kent State alumnus, his master's degree is in Higher Education Administration. Starting as a student worker and graduate assistant, Josh has advanced through a number of appointments at KSU including positions as a financial aid counselor and GI Bill® School Certifying Official before his role leading the CAVS office. He is a graduate of Leadership Portage County class 2017 and also serves on the MainStreet Kent Board of Directors.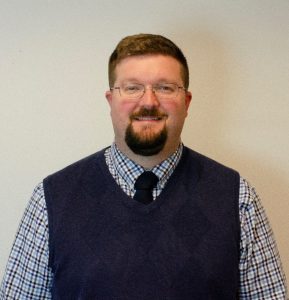 Senior Director of Military & Apprenticeship Initiatives & Special Projects
Ohio Articulation & Transfer Network, Ohio Department of Higher Education
Jared Shank is the Senior Director of Military and Apprenticeship Initiatives and Special Projects at the Ohio Articulation and Transfer Network at the Ohio Department of Higher Education. Prior to working in higher education, Jared served in the Army. His military background gave him a strong interest in helping service members and veterans succeed in higher education. Jared is responsible for MTAGs, Apprenticeship Pathways, and leading projects related to military credit such as the Ohio Values Veterans initiative. Jared earned his Bachelor of Arts in geography (G.I.S.) and his Master of Science in earth and environmental sciences (geophysics) both from Wright State University.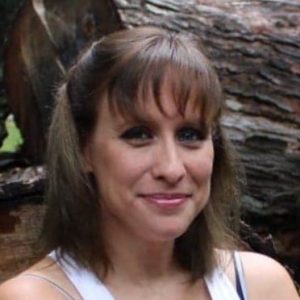 Assistant University Registrar
Kent State University
Misty Sommers, Assistant University Registrar and alumnus of Kent State University, has been working in Higher Education for over 20 years and in the area of transfer articulation for over 10 years.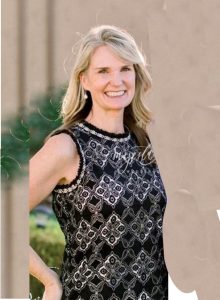 Transfer Pathways Manager
Western Governors University
Krista Spencer, Transfer Pathways Manager, WGU, has been providing pathways to opportunity to students for 10 years. She is an Army spouse and has two grown boys. She resides in Loveland, Ohio.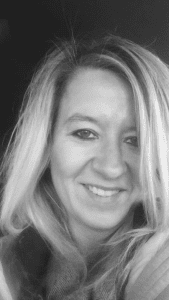 Manager of Accessibility and Counseling Services
Sinclair College 
Dr. Lorrie Spivey is the Manager of Accessibility and Counseling Services and Program Director of Tartan TOPS at Sinclair Community College. Lorrie is a nationally certified and licensed professional counselor who started her career at Sinclair Community College 8 years ago as an Accessibility Counselor. Lorrie has a background as a therapist, working with adolescents in an alternative high school, and also as a developmental disability participant support specialist for the Wyoming State Health Department. Lorrie has a PsyD in Behavior Health Leadership, and a MAEd in Mental Health Counseling.  
Lorrie is passionate about the work that she does and has been on a journey to serve and advocate for those with disabilities for the past 23 years. Lorrie is married to Larry and has four sons and two grandsons. Lorrie's favorite pastime is spending time with her family and volunteering for community outreach events.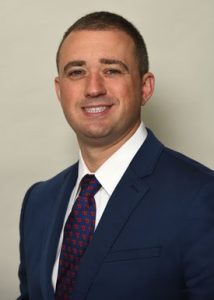 Director of Military and Veteran Programs and Services
University of Dayton 
Sam Surowitz is proud to serve as the inaugural Director of Military and Veteran Programs and Services (MVPS) at the University of Dayton.
Previously, Sam worked for the UConn Veterans Affairs and Military Programs Office. As a Veterans' Benefits Specialist, he advised students on the various state and federal veterans' educational benefits and applied those benefits to students' accounts in accordance with school policy and the law. In 2015 he became the Veterans Programs Coordinator, and in this position he had the pleasure of teaching the Veterans' First Year Experience course, advising the Veteran Student Organization, standing up the Hartford Campus veterans' center, assisting military appreciation sports events, and coordinating annual events such as a homeless veterans' care package drive. He has also worked on special projects, including organizing veterans' wall art and display case exhibits. Sam made significant contributions to numerous Board of Trustees resolutions which improved UConn's military and veteran policies.
Sam served in the Army on active duty from 2007 to 2011, graduating from Airborne and Ranger School and deploying to Iraq, Afghanistan, and Djibouti. From 2011 to 2017 he served as a Squad Leader, Platoon Sergeant, and as a Drill Sergeant in the Army Reserve. In 2018 he was commissioned after graduating from Officer Candidate School.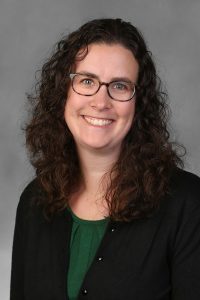 Associate Director of Academic Assessment
Bowling Green State University
Dr. Jessica Turos earned a Ph.D. in Higher Education Administration with a cognate in assessment/research from Bowling Green State University (BGSU). Jessica also earned a Master of Arts in College Student Personnel from BGSU and a Bachelor of Arts in Psychology from Penn State. She has served as the Associate Director for the Office of Academic Assessment at BGSU since 2016. There she collaborates with programs, faculty, co-curricular staff, faculty administrators, and university committees to design and implement programmatic and institutional assessment plans focusing on student learning and program enhancement. Jessica has collaborated with units across campus to create various online surveys to evaluate programs, identify benchmark data, and assess learning. She also developed and coordinates the student learning analyst program, which intentionally engages undergraduate students in the assessment process. Jessica serves as a peer reviewer for the Higher Learning Commission and an executive committee member for the Association of Public & Land-Grant Universities (APLU) Council on Information, Measurement, & Analysis (CIMA). Prior to her experience in the Office of Academic Assessment, Jessica worked at the BGSU Career Center for 12 years. Additionally, Jessica serves on various campus committees focusing on assessment, inclusion, technology, training, and integrative learning.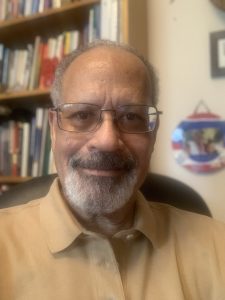 Military Mental Health Expert
William "Bill" Wall, is a Licensed Clinical Social Worker, who has a 43-year professional career which includes 30 years of service in the Army and Air Force.  He is a retired Air Force Lieutenant Colonel, who has provided a broad range of clinical services and training to military, first responders, Veterans, family members, organizations, and communities.  He was deployed in 2004-2005 as a combat stress team commander for Operation Iraqi Freedom and learned firsthand the dynamics of combat stress and its relation to PTSD and other mental health conditions.  Following retirement from the Air Force, he served at the Dayton VA Medical Center as the program director for the Freedom Center; the Dayton VA's first Post Deployment Clinic from 2007 to 2017, serving over 9,000 Veterans and their families.  He currently is in private practice, and in the community serves as a volunteer mental health team member for the Southwest Ohio Critical Incident Stress Team.  He recently celebrated his 46th wedding anniversary, and has 4 adult children who also enjoy service to others.  He has been an Adjunct Instructor at Wright State University since 2016, and in August 2022, co-authored, "Complexities and Challenges: Clinical Perspectives in Combat Veteran Treatment and the Unique Needs of Military Families."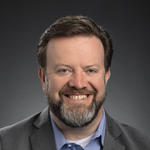 Associate Vice President of Accessibility
Wright State University
As the Associate Vice President of Accessibility and University ADA/504 Coordinator, Tom is responsible for sustaining and advancing high-quality programs and services that support accessibility for those with disabilities. He provides leadership for the Office of Disability Services and works broadly to advance Wright State's reputation of setting national standards of excellence in the area of access and accommodation. In his role, Tom seeks to eliminate barriers that hinder a student's, faculty's, or staff member's opportunity to work, learn and thrive as members of the Wright State community.
Tom is in the 2023 Leadership Dayton cohort and also serves on the board of directors for the Access Center for Independent Living in Dayton as the Vice Chair. In 2022, Governor DeWine appointed him to the Statewide Council on Independent Living.
Before working at Wright State, he held director positions at the University of Delaware, McDaniel College, and Chesapeake College, and taught classes in undergraduate and graduate programs on disability studies, special education, and special education law.
Tom served for two years in Washington, D.C., as a Kennedy Disability Policy Fellow, which included working with the 110th Congress on multiple policy issues related to education, labor and disability. His efforts in that role included negotiating and drafting the Americans with Disabilities Act of 2008. In 2009, he was appointed by the governor of Maryland as chair of the Maryland Developmental Disabilities Council. Tom earned his bachelor's degree in Political Science and master's degree in Psychology from Washington College in Maryland, and is a doctoral candidate in Education: Innovation and Leadership at Wilmington University in Delaware.