2022 What's Next DEI Conference Presenters, Panelists, and Moderators
Speaker and moderator list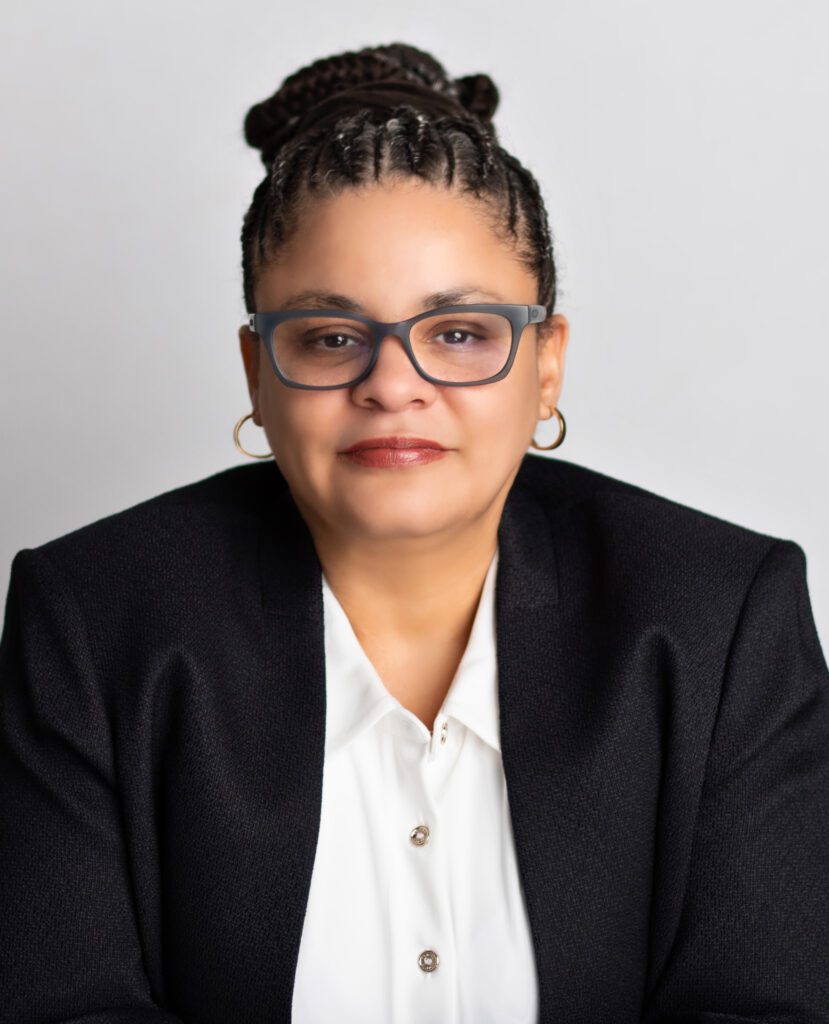 Executive Director of the Coretta Scott King Center for Intellectual and Cultural Freedom
Senior Officer for Diversity, Equity, and Inclusion
Antioch College
Shadia Alvarez is a passionate and dedicated educator and community leader. She is a proud product of New York City public schools and of progressive education. Upon graduation. Shadia served as Assistant to the President for Multicultural Affairs, Admissions, and Community Development. Being the first to occupy the post, she developed and spearheaded the fundraising to create an Office of Multicultural Affairs and Community Affairs at Antioch College.
Shadia's love for Antioch and its motto "Be afraid to die unless you have won a victory for humanity," has kept Shadia at Antioch. Since 2010 she has been an active member of the Board of Trustees of Antioch College. In 2017, she was appointed by the Board to serve as a member of the Executive Committee of the Antioch College Board of Trustees.
Today, Ms. Alvarez is the Executive Director of The Coretta Scott King Center for Intellectual and Cultural Freedom and Officer of the College for Diversity, Equity, and Inclusion.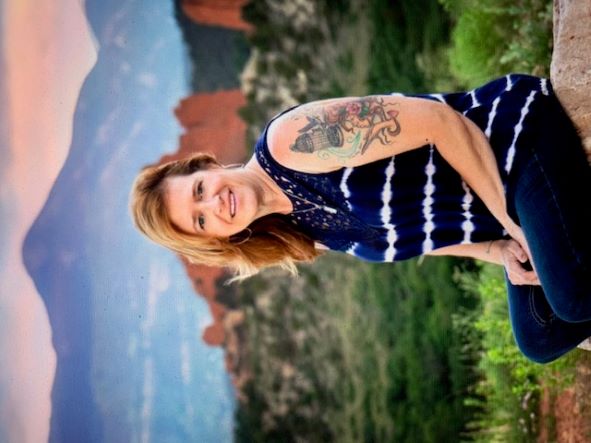 Chair, Psychiatric Mental Health Nursing Practitioner Program
Franklin University
Dr. Lori Bailey chairs the Psychiatric Mental Health Nurse Practitioner program at Franklin University and practices psychiatry in her clinic in Aurora, CO. She holds a doctorate in Nursing Education. Dr. Bailey believes that education can and should transform society by helping students to strive for knowledge, justice, and equity. This belief drives her to champion initiatives that help to create a system that values diversity, equity, inclusion, and belonging both in the university and in her local community.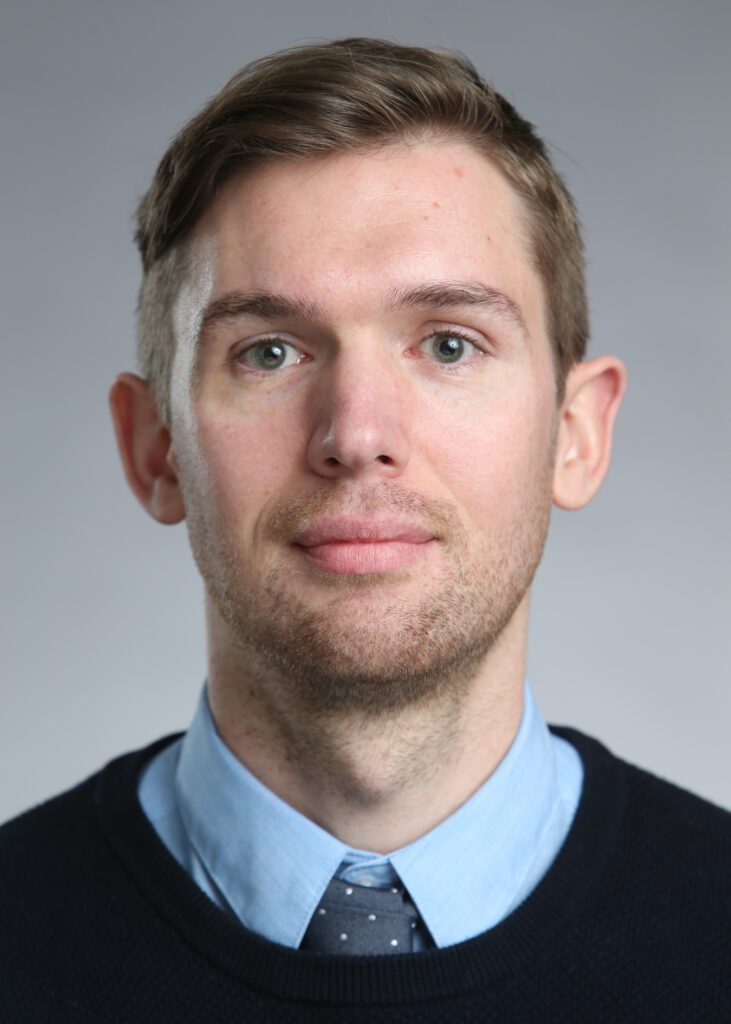 Coordinator of Special Projects & Programs, Office of Advising & Academic Services
University of Cincinnat
Alex Brogaard is the Coordinator of Special Projects & Programs in the Office of Advising & Academic Services at the University of Cincinnati (UC). He has served in various leadership roles promoting race, ethnicity, and inclusion (REI) in advising; first as co-chair of the REI in Advising Task Force and subsequently as project manager on the REI in Advising Implementation Team. Alex is passionate about DEI and finding creative ways to promote and sustain an inclusive environment for all advisors at UC.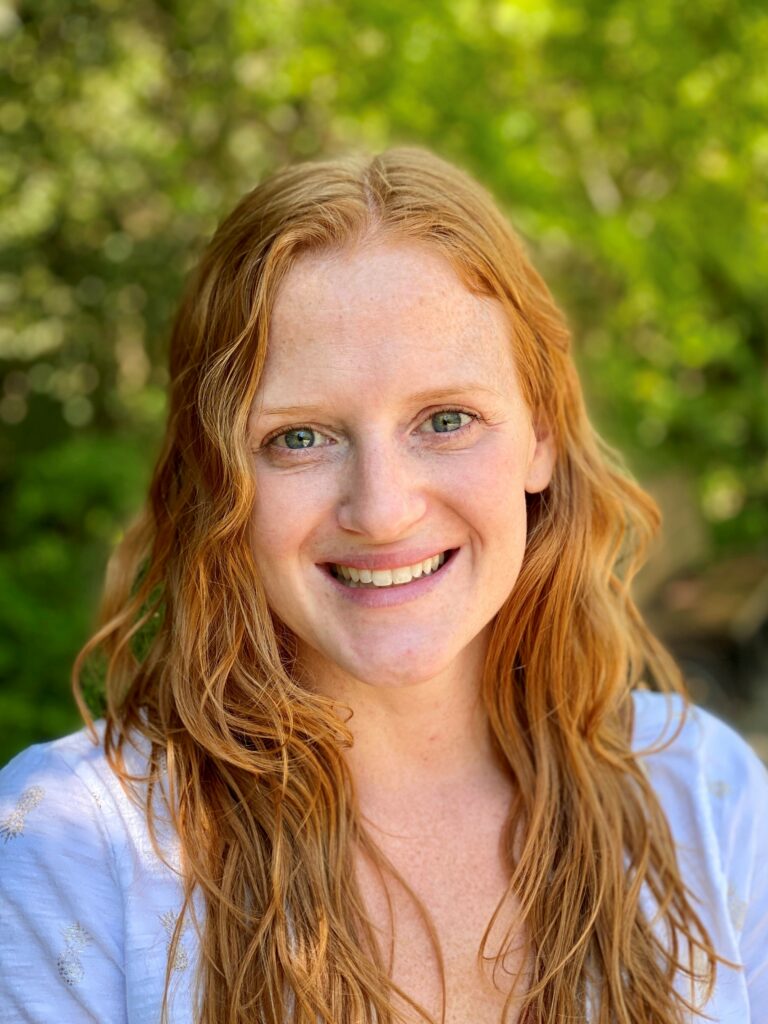 Assistant Director of Advisor Training, Professional Development & Online Resources
Southern State Community Colleg
Shea Cummings is the Assistant Director of Advisor Training, Professional Development, and Online Resources at the University of Cincinnati (UC). She began her career in higher education at UC in 2017 when she started as an academic advisor, subsequently working with several undergraduate and graduate programs, as well as with non-traditional, distance-learning students. In her current role, Shea utilizes an REI/DEI lens in her efforts to provide new advisors comprehensive training and resources and to offer a range of professional development opportunities to the entire UC academic advising community.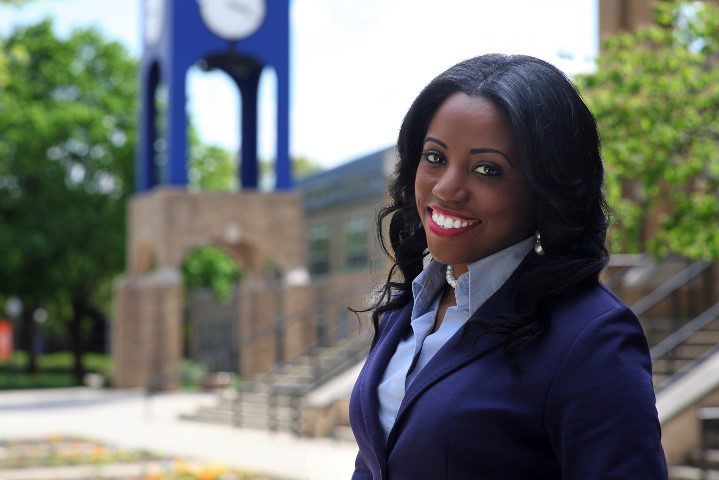 Chair of the Public Safety Programs
Franklin University
Dr. Chenelle A. Jones is the Chair of the Public Safety Programs at Franklin University. She received her Ph.D. in the Administration of Justice from Texas Southern University in Houston, Texas. Her research interests include race and crime, policing, and juvenile delinquency. She is particularly interested in issues of police/community relations, diversity, equity, and inclusion (DEI), and the intersection of race and gender in the criminal justice system.
Dr. Jones is a reviewer for the U.S. Department of Justice Office of Justice Programs, the National Institute of Justice (NIJ), and several academic journals including the Journal of Juvenile Justice, the Journal of Offender Rehabilitation, and Race and Justice. Dr. Jones is a member of the Columbus Civilian Review Board and the Franklin County Juvenile Detention Facility Assessment Team. She is an ambassador for the Ohio Office of Criminal Justice Services' Change Starts Here campaign. Dr. Jones is also the founder and CEO of Jones Advantage, LLC, which is a consulting firm that provides research and training on diversity, equity, and inclusion to government entities and organizations.
She serves on the Board of the Grant Foundation for Grant Medical Center, the Columbus Impact and Inclusion Advisory Board for Columbus Young Professionals, and the Advisory Board for the Black Legacy Advancement Coalition (BLAC), which is a national policy think tank organization established to advance and defend African American interests for life and legacy. Dr. Jones is also a member of several community and professional organizations including Alpha Kappa Alpha Sorority, Incorporated, the Academy of Criminal Justice Sciences, the American Society of Criminology, the National Association of Blacks in Criminal Justice, and the Racial Democracy and Criminal Justice Network.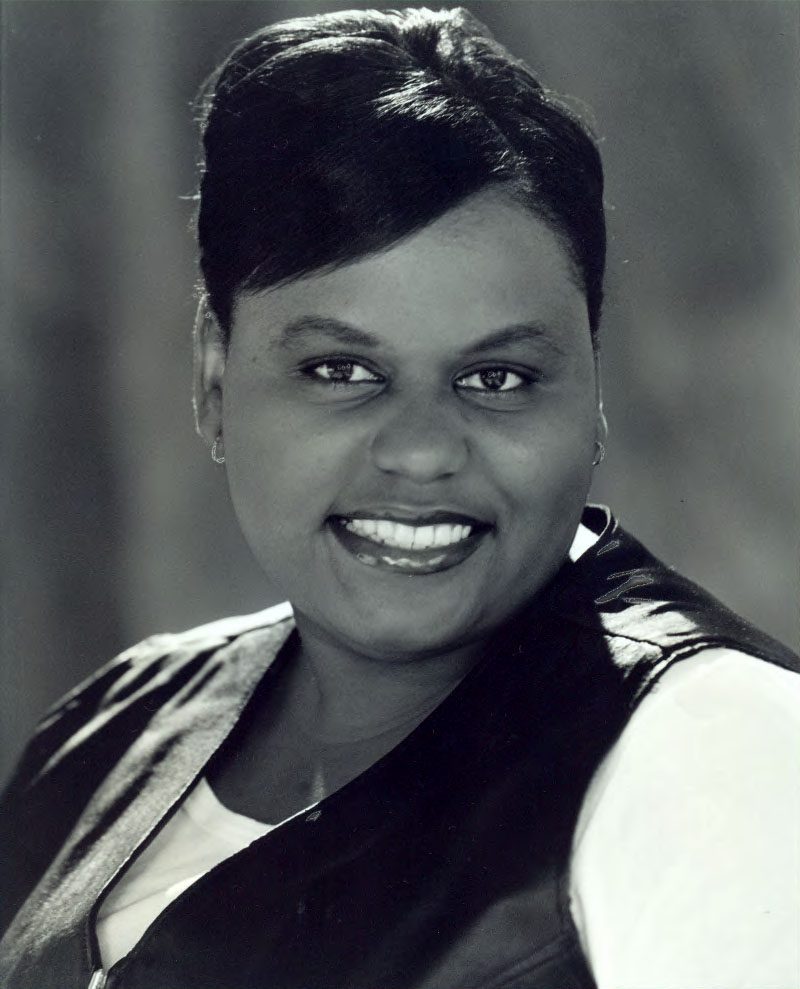 Executive Assistant to the President and Office Manager for the Executive Suite
Cincinnati State Technical and Community College
Angelica Kennedy is the executive assistant to president Dr. Monica Posey and is office manager of the Executive Suite at Cincinnati State Technical and Community College. In her current position, she supports the Board of Trustees and the executive team. In addition, she handles student academic concerns and manages various outreach projects for building strong community relationships, such as work with the 2020 Census. She is also a first-year experience adjunct professor for the college.
Angelica has more than 20 years of diverse experience in higher education, starting her career as a student worker in the admissions office at the University Cincinnati. After several years at UC, Angelica became the assistant director of admissions and financial aid at Good Samaritan College of Nursing. She enjoys working within higher education and hopes to continue supporting and educating others as a higher education professional and documentarian.
She obtained a Bachelor of Fine Art in Communication and a Master of Education degree from the University of Cincinnati. A lover of education, she also obtained a Master of Art in Communication, as well as several certificates from various universities including the University of California Los Angeles. She plans to continue her education by completing a Doctorate in Social Justice Education in the near future.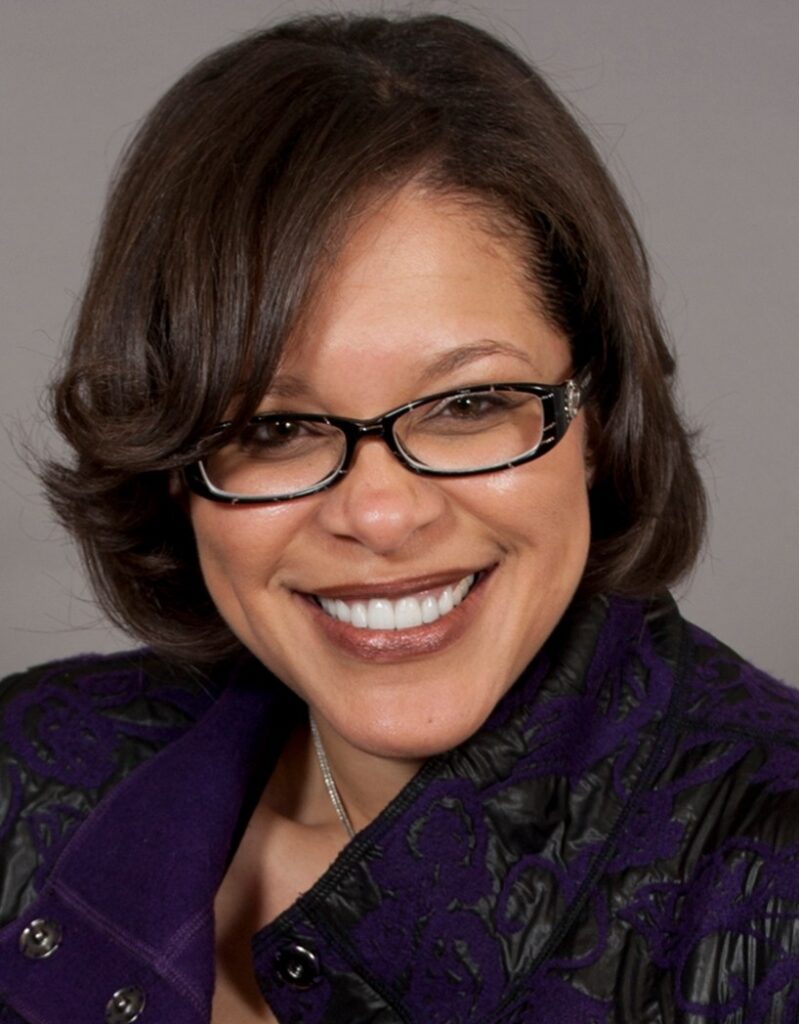 Bleuzette Marshall, Ph.D.
Vice President for Equity, Inclusion & Community Impact
University of Cincinnati
Bleuzette Marshall is the Vice President for Equity, Inclusion and Community Impact at the University of Cincinnati. In this role, she manages the university's compliance programs and inclusion efforts – providing strategic leadership for the recruitment, retention, and advancement of diverse talent and building mutually rewarding partnerships in the broader community.
She created and is the convener of the region's Chief Diversity Officer's Roundtable with corporations, community organizations, colleges, health systems, and legal firms to serve as a resource and think tank to advance diversity and inclusion efforts within the region.
Previously, she was the Senior Director of Development for Provost & Student Affairs at the UC Foundation. Under her leadership, $20 million was raised for university-wide scholarships and programs.
Bleuzette is an alumna of the University of Cincinnati and its prestigious Darwin T. Turner Scholars Program. She earned a B.A. in Psychology, a M.Ed. in Educational Foundations, and a Ph.D. in Educational Studies. She is the co-creator of the B.A.S.E. Mentoring Program and the founding president of the UC African American Alumni Affiliate (4A). During her tenure, an All-Class Reunion was implemented in conjunction with Homecoming that reconnected eight decades of graduates. In addition, she has served as an advisor to student organizations including Latinos en Accion, Cincinnati Women in Excellence & Spirit Together (CWEST), and the Senior Class Officers. Currently, she is the advisor for Sigma Phi women's honorary.
Within the community, Bleuzette is the president of the Cincinnati (OH) Chapter of The Links, Incorporated. She is a member of Alpha Kappa Alpha Sorority, Incorporated, the Cincinnati NAACP, and a graduate of the Cincinnati USA Chamber's Regional Leadership Forum (Class I) and Leadership Cincinnati (Class 39).

Diversity Program Manager, Boonshoft School of Medicine
Wright State University
Tonya Mathis is the Director for the Ohio, Western Pennsylvania, West Virginia Higher Education Recruitment Consortium (HERC) and is employed as the Diversity Program Manager at Wright State University, where she assists and advises the Associate Dean for Diversity, Equity, and Inclusion for the Boonshoft School of Medicine in various aspects of diversity initiatives for the Medical School faculty and staff. Tonya worked for Wright State University 18 years in various roles until she left in 2012 to become the Assistant Dean of Instruction for an Early College High School program in Indiana. She returned to work at Wright State in 2018, in her current role. She received her Bachelor of Science degree in Rehabilitation Services and her Master of Education in Student Affairs and Higher Education, from Wright State University.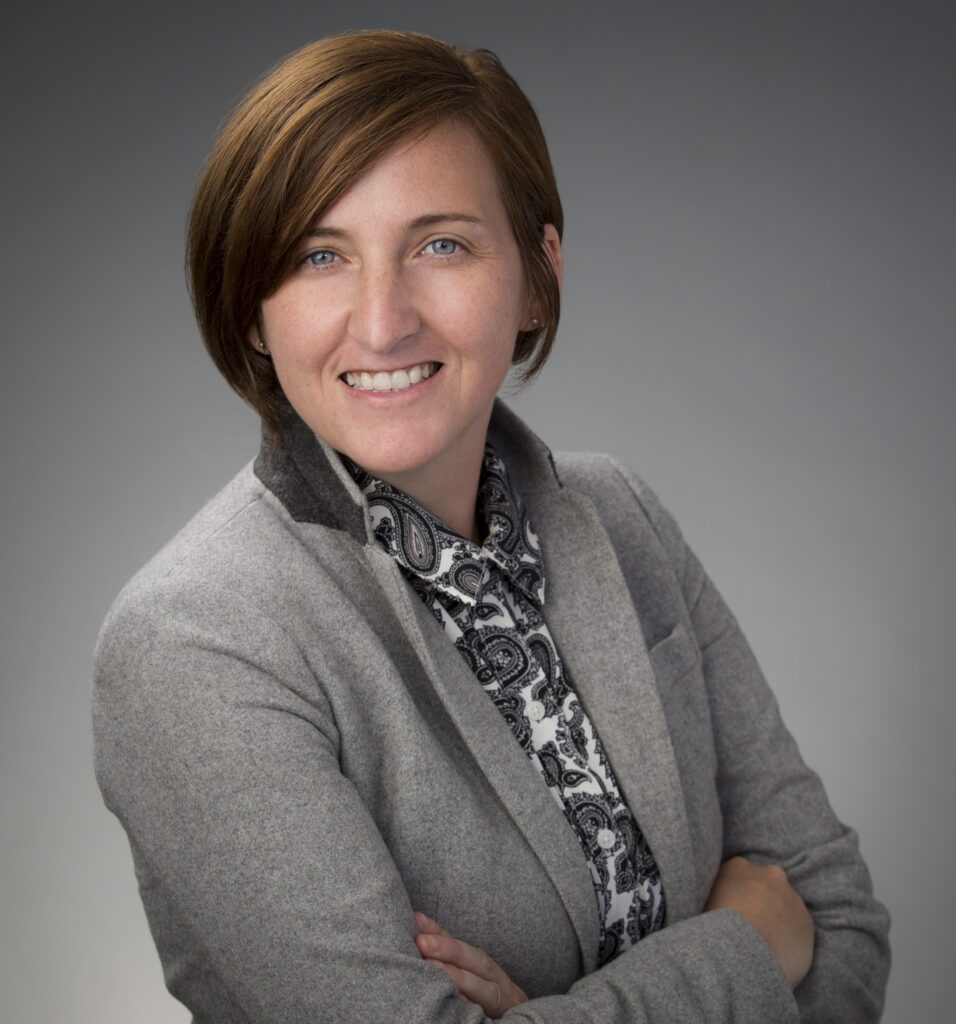 Assistant Dean of the Center for Teaching Excellence
Franklin University
Dr. Meghan B. Raehll (she/her) currently serves as the Assistant Dean of the Center for Teaching Excellence at Franklin University in Columbus, Ohio. Dr. Raehll has taught in higher education for over fifteen years and serves as a growth-focused educational leader with expertise spanning global programs, instructional quality, data analytics, accreditation processes, cross-functional team leadership, instructional coaching, and faculty development.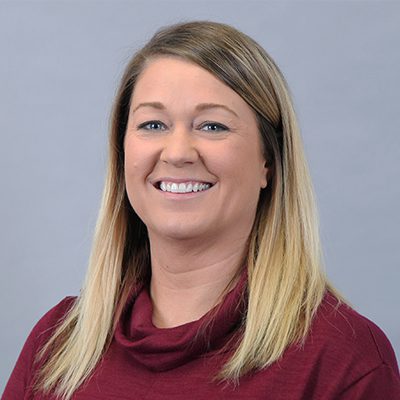 Employee Engagement & HR Specialist
Franklin University
Aliecia Stathopoulos currently serves as the Employee Engagement and HR Specialist at Franklin University located in Columbus, Ohio. Aliecia also serves as the chair for the University's Diversity Dimensions and Equity & Inclusion Development Committee where she works to create opportunities for faculty and staff to celebrate and understand how diverse backgrounds, identities, and experiences influence the work we do to support students, faculty, staff, and the community in which they serve.